Novels
My Experience of Co-Authoring a Novella
I've read a few collaborative works of fiction, but never embarked on one myself – until now. So, 31,000 words later, how did I find the experience?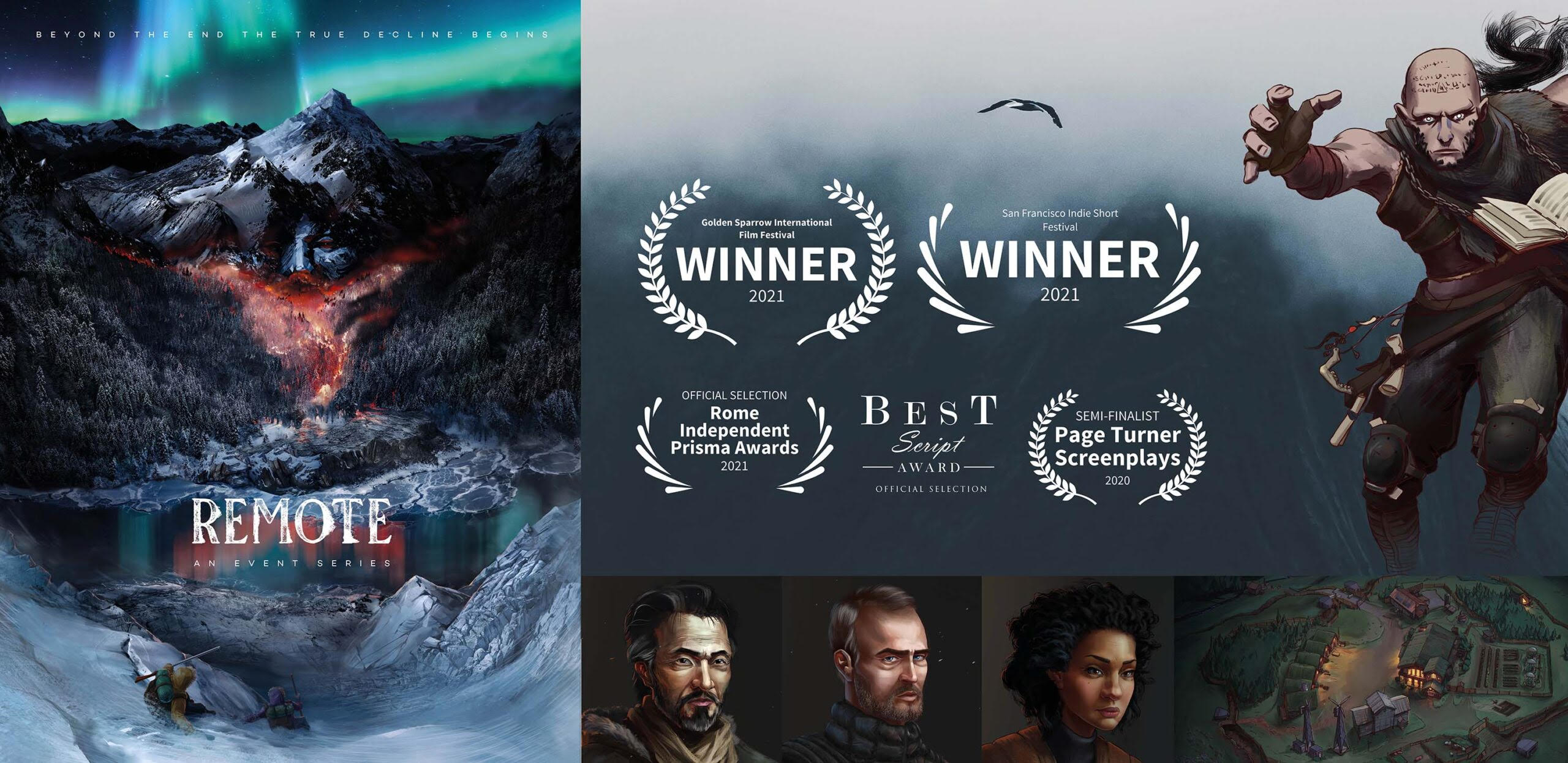 Over the last few months I've been working on a writing project with a bit of a difference.
Instead of being set in the nineteenth century, this novella, Single or Return, is set in 2035 – in a world on the brink of collapse. More crucially, I was co-writing the story alongside a fellow storyteller and world builder.
How the project started
Soon after starting work as a copywriter for an interior design company, I was approached by my colleague, Luke. He told me about his post-apocalyptic live action drama/thriller, 'Remote', that he and his team were currently developing the pilot for (check out the world of Remote here).
As part of this, he wanted to write a novella exploring the background of the protagonist, Dom, and was looking for a novelist to collaborate with. If I was interested, I'd be offered a fee and free design for my own project.
We might have been writing for two different mediums – one for print, the other for screen, but we were both driven by the same dedication to our respective story worlds. Turned out I wasn't the only one who did things like bombard their other half with ideas and potential plots. Nor did either of us have the clout of a producer or publisher behind us.
With this in mind, I agreed to help.
A ventriloquist act
The main challenge facing me was how I was going to convincingly write from the perspective of someone else's character.
I'd seen other writers do this to such a masterful degree that the 'ventriloquist act' was almost undetectable (like Sophie Hannah's new Poirot novels), but could I pull it off? Not to mention that I'd spent the best part of the last seven years with my head in the nineteenth-century, now I was going to fast forward two centuries to a world on the precipice of total collapse due to the effects of overpopulation and climate change.
Fortunately, I had the draft of the first chapter to go on, which gave me a feel for Dom's voice. I considered how the man we meet in 2035 turns into the uncompromising, semi-dictator we encounter in the pilot, set eleven years later. I also had to know where he'd come from: where he'd grown up and his experiences working as a trader in the City of London as a younger man. This gave me an idea of the character and I was able to build his interiority from there.
The writing process
Now, I admit that relinquishing total control over a story was difficult to begin with. There's a lot more compromise involved in a collab. Your vision of the narrative and characters may differ slightly from the other person's, so you need to find the middle ground – considering the overall goal of the story you're trying to tell.
Unlike writing solo where you have to be the best judge and solely responsible for crafting you lore, writing with another person gives you the chance to voice concerns and constantly bounce ideas off one another. Luke and I exchanged endless WhatsApp messages about things to change or add to the novella.
From an editorial side, writing collaboratively was also advantageous. Instead of politely asking long-suffering friends and family to kindly look over a finished chapter, you edit one another's work as you go along – catching more confusing bits and typos in the process. One of us would write a segment of the story, which the other would then go through with a fine-tooth comb.
Summary
Overall, writing in a completely different period and genre alongside another writer has been a rewarding experience. While it means a bit of compromise in places, it also offers the chance to explore avenues, places and story ideas you might never have encountered on your own.
What I've enjoyed most is meeting a set of truly talented individuals. Despite our worlds looking in opposite directions – one to the past, the other to the future, the creative energy that underpins them is the same.
Luke's thoughts…
Collaborating with an author of Emily's calibre has been incredibly rewarding, not just personally but for our wider project. What started out as a 'nice to have' backstory, to help a future actor understand our protagonist, turned into a fully developed novella! It has allowed us to explore the life and choices of Remote's lead in ways we never thought possible. This piece has enriched our tale in surprisingly beautiful ways, so much so, we are building dedicated flashback sequences into our Season 1 plan to accommodate for it.