Novels
The Mechanical Maestro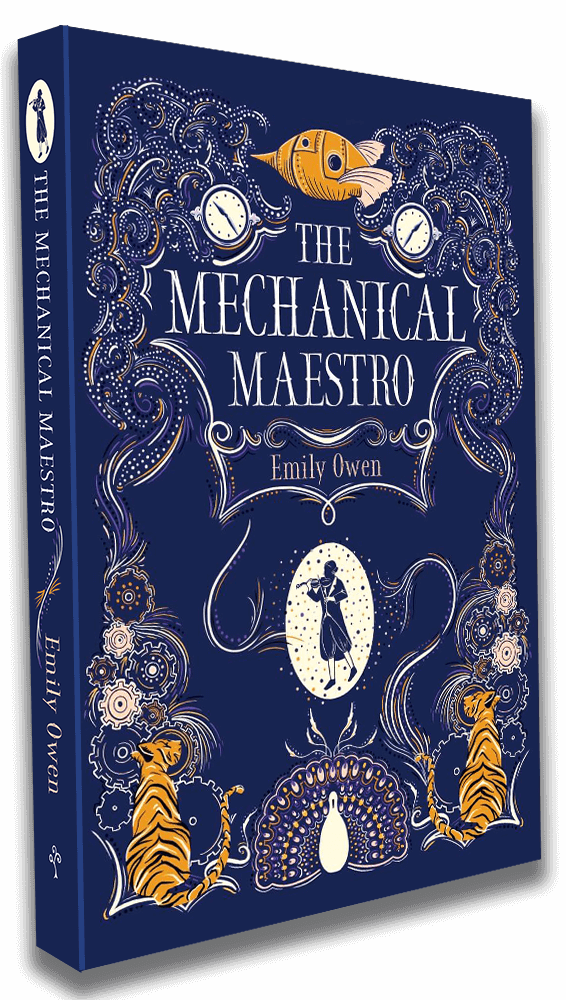 London, 1857.
Brothers George and Douglas Abernathy are clockmakers who are barely scraping a living in their family's shop. They are also brilliant inventors with a sideline building custom-built androids and other technology ahead of its time. Their sixteen-year-old sister, Molly, is also a genius, specialising in transformative plant biology, but earns her keep by sewing.
The Abernathys' fortunes improve dramatically when the brothers invent a clockwork automaton composer named Maestro, whose musical artistry takes London by storm. But there are those who believe Maestro is a fake, and others who think him a monstrosity. As Maestro tries to make sense of the world of London's high-society which he is thrown into, he incites the interest of sinister figures who would go to any lengths to discover what makes him tick.
Find The Mechanical Maestro on:
What people say...
"This promises to be a great adventure into an alternate past." Scintilla - Read full review
"This was a truly brilliant book to delve into from start to very end, the writing as wonderfully done as the cover itself contained in! Certainly one to grab soon, I can't wait to see what the rest of the series brings!" MADEUP Book Reviews - Read full review
Book Details
ISBN (paperback)

978-1-78132-967-2

ISBN (ebook)

978-1-78132-998-6

Imprint

SilverWood Books

Number of pages

324

Format

Paperback and E-Book

Release date

5/18/20