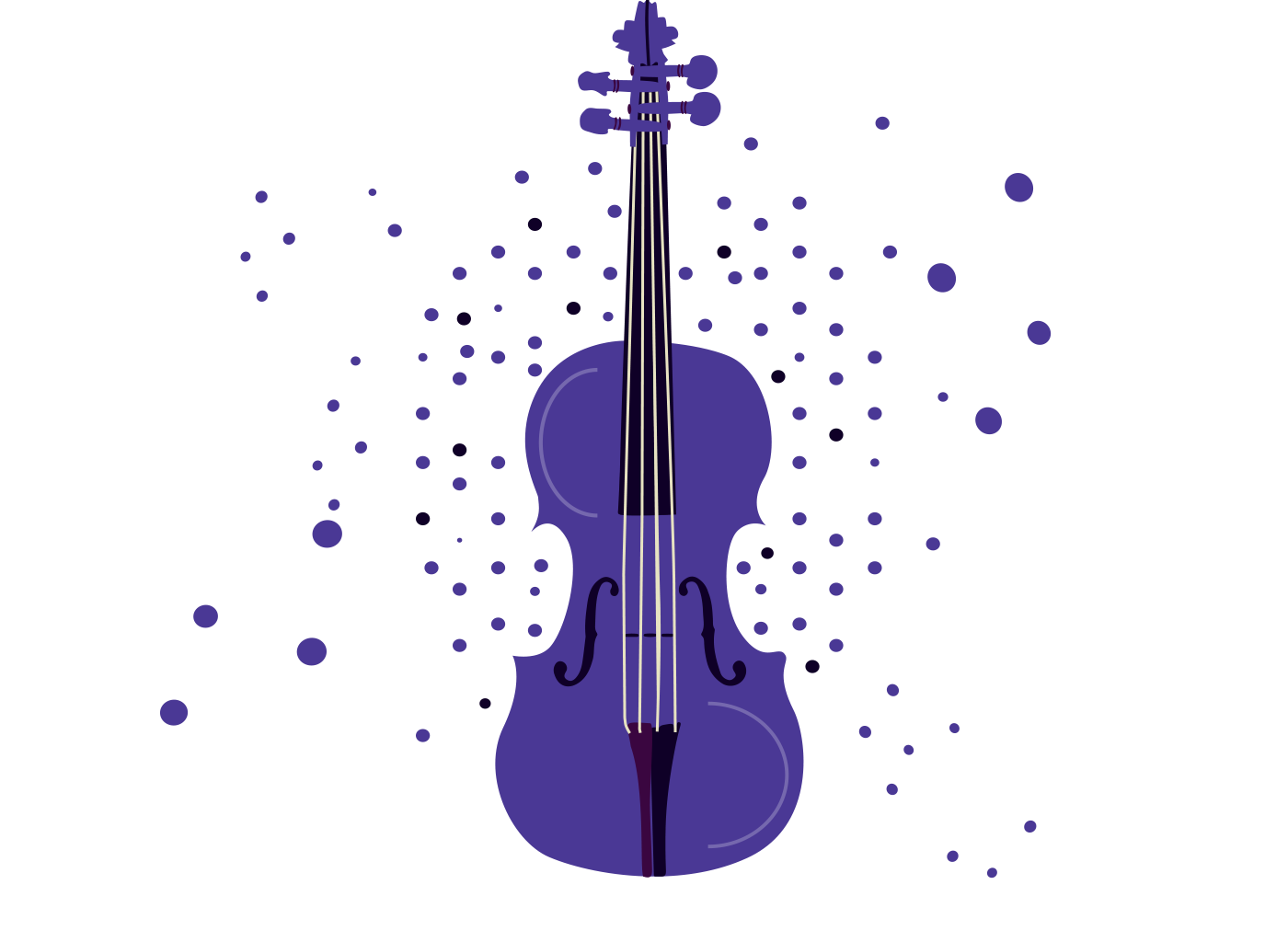 Short Stories
The Promised Land
As Maestro and Pirouette prepare for the premiere of Signor Paolucci's new ballet, troubling reports of runaway androids circulate across London.
1860
Maestro gazed up at the large canvas depicting an epic battle scene. In his head he heard thumping drums, thundering brass instruments and a choir of male voices. Yes, that was the perfect musical accompaniment for this piece. The android consulted his copy of the exhibition catalogue to find the title of the painting: The Charge. It was a very dynamic, dramatic painting indeed, although a number of unfortunate horses and cavalrymen were laying on the ground. Maestro wondered how many men had lost their lives in the real battle.
'What do you make of this piece, Maestro?'
He looked up to see his master standing beside him. He'd dimly registered his approaching footfall without really listening.
'It is very grand, Master Josephus. And very well drawn.'
'Rather prosaic, if you ask me.' His master sniffed. 'Not an ounce of lyricism or romance. There is hardly any emotion on the troops' faces. And such a dull colour palette, apart from the red coats of those gallant warriors.'
'The artist has captured their movement well. You see that man who is falling off his horse?' Maestro pointed a wooden finger at the figure in question.
'You have a point there. I see you have been receptive to my drawing lessons.' Master Josephus smiled.
Maestro scanned the gallery, hearing the hum of the visitors' voices.
'Lots of people have been looking at the pictures you loaned for the exhibition, Master.'
'Yes, it is reassuring to see some people in London have taste.'
'Oh, don't be too critical, Cephus!' cried a male voice behind them. 'You know how the masses are easily swayed by critics and fashionable people.'
Master Josephus grinned as he glanced over his shoulder. 'Although there are always those who aren't swayed by popular opinion. It is good to see you, my friend.'
'Likewise.' The voice belonged to a tall, dark gentleman in a slate grey suit. He wore a neat moustache, red necktie and silk brocade waistcoat with a leaf motif. His appearance was almost as flamboyant as that of Master Josephus.
The gentleman turned his eyes upwards to the painting.
'Simply inspiring, isn't it?' Maestro was uncertain if he were joking or not.
'To some, perhaps,' replied Master Josephus. 'More fine young men are lost to the battlefield than the priesthood.'
'Both soldiers and priests do noble work. Although I know war paintings aren't to your taste, Cephus.'
'What you say is true – Oh! Maestro, this is Mr Pierrepont. He's a man of the world and a devoted art collector, who I've had the pleasure of knowing many years.'
The gentleman bowed to Maestro. 'I know who you are, of course: the great "Mechanical Maestro". Automaton composer and musician extraordinaire!'
Maestro returned the bow, although with less theatricality. 'It is a pleasure to meet you, Mr Pierrepont.'
'I must get your master to secure me an invitation to one of your concerts some time.'
'Maestro's next concert is in a week's time. He has recently been occupied by the production of a new ballet, Lunetta that is premiering tomorrow night at the Theatre Royal. He wrote the score for it and is to direct the orchestra. The lead ballerina, Pirouette – "The Bronze Ballerina" – is a good friend of his.' Master Josephus smiled teasingly at Maestro, who bashfully looked at his feet in response. 'I had the honour of designing her costume, you know – Ah! I do believe that's Bailey, Gregory and Gaddie coming to greet us.'
Master Josephus's two friends, and a lady glittering with jewels who Maestro hadn't seen before, soon approached them.
'Cephus! I knew you'd be here! That Rossetti is yours, isn't it? Such a wonderful piece. Is Mr Pierrepont trying to persuade you to sell it to him? It would be a marvellous addition to his collection,' was the lady's allegro greeting.
Mr Pierrepont smiled. 'Alas not, Lady Gadsby.'
'I'm surprised you aren't trying to acquire Maestro for your collection, Gaddie.' said Gregory, leaning against a table case of miniatures.
'You make it sound as if I keep my androids in glass cases. They have their work to do. They make my house run much more smoothly and I don't have to pay them a penny in wages. My latest acquisition came from a friend of mine. Husband died leaving nothing but debts – house was let and all the contents sold at auction – poor woman. I couldn't bear to see her parlour maid be bought by a stranger, so I bought Dot and installed her in my place in town.'
'Well, just make sure you don't crack the whip too hard.' Gregory gave Lady Gadsby his usual ironic smile. 'Otherwise she might flit, like those other androids did.'
'Nonsense!' cried Lady Gadsby. 'All those rumours of runaway androids are pure nonsense.'
'What rumours?' enquired Master Josephus keenly.
'A number of androids have been reported missing in recent months,' explained Mr Bailey. 'It's been happening all across London and beyond. Some left a note explaining that they no longer wished to be treated as slaves and that they were going to the "Promised Land", where they might enjoy liberty and live away from humans, amongst their own kind.'
'I've heard of no such thing!' replied Master Josephus. 'Have you, Maestro?'
'I confess I haven't, Master.'
'Well, Maestro, if you ever get tired of Cephus dressing you up in new costumes all of the time, you know what to do.' Gregory grinned.
Master Josephus frowned. 'You wicked scoundrel, Gregory!'
'It was only a joke, Cephus. And your Maestro is far too meek and mild to complain. I say, Pierrepont, are those Chinese vases over there yours?'
'Why, yes.' Mr Pierrepont seemed pleased by Gregory's enquiry. 'Ming dynasty. They are some of the gems of my pottery collection.'
'Quite a fine set of pots. I'm surprised you could bring yourself to part with them a short while.'
'It was difficult, but not quite so painful as parting with three Reynolds. My drawing room walls cry out for them!'
'I imagine they do.' Lady Gadsby nodded. 'Those portraits are simply charming.'
Pirouette finished braiding her long dark hair and fastened the end with a white ribbon. She'd been absently humming part of the score Maestro had composed for the ballet. She wriggled her slippered feet; the mere thought of the premiere made her gears spin faster!
Pirouette sprang up from her dressing table to admire the glittering dress currently hanging on her wardrobe door, and flounced the tulle skirt. It was like a cloud! The bodice was frosted with rhinestones, and she had a rhinestone tiara to match. She'd worn her costume at the final rehearsal that morning. Maestro and Paolucci had said she looked very pretty.
'What do you think, Shadow?' she addressed the black cat curled in his basket, whilst holding the sparkling costume against her nightdress. 'Do you think this dress is becoming of a prima ballerina?'
Shadow yawned and licked his paw.
Pirouette laughed and replaced the dress. She was hardly a prima ballerina – her dance master's troupe weren't terribly famous outside of (or even in) Paris, to begin with. But hopefully Paolucci's name would soon start to spread across London. Speaking of Paolucci, she'd better wish him goodnight before she wound down. She'd probably have time to read the book hidden under her pillow afterwards…and to think about that incident from earlier.
Pirouette glided along the passage-way between their hotel rooms and tapped on her master's door.
'Paolucci? Posso entrare?'
'Accedere,' was the reply on the other side.
She found him sitting at a small table, frowning over some papers.
'Your Italian is improving,' he remarked, although he didn't look up and his countenance remained unchanged.
'I've been practising. I came to say buona notte to you.' Pirouette draped her arms around his neck. 'I know that look. Tell me what's bothering you.'
It took him a moment or two to reply.
'I poured what little capital I had into this production, but now I find I cannot pay my dancers. If we don't get a full house tomorrow night, I may have to take out a loan or pawn my mother's jewellery.'
'No, Paolucci! You can't do that. I'd rather you sold me than your mother's necklaces and wedding ring.'
'I'm not selling you.'
An idea dawned on Pirouette.
'I can help you! I can dance in the street for money.'
'You're not selling yourself either.'
'It's not as if I'd be whoring, Paolucci!'
'I'm surprised you even know what that means.'
'Well, I have an idea what it means. Jossette told me.'
'I sometimes worry what the other ballerinas tell you.'
Pirouette sat at the table and rested her head on her folded arms. 'I'm not a child, you know.'
'You're only three.'
'Years don't mean as much to an android.'
'Even so.'
'So what will you do about paying the ballerinas, if we don't sell enough tickets?'
'I'm undecided yet.' He rubbed the bridge of his nose and sighed wearily. 'I just hope Lunetta is a critical success, or I don't know what I shall do then.'
Pirouette sat upright and took his hands. 'It will be a success. There's no way it cannot be. After all, Maestro wrote the score, you oversaw the choreography, you have my dancing, and Lord Leyton designed such gorgeous costumes for me and the other ballerinas. People will flock to see the ballet, and they'll be blown away by it!'
Paolucci smiled warmly and ruffled her dark hair. His brown, bronzy eyes seemed even more liquid than usual. 'Your faith that we shall succeed gives me hope.'
'I'll dance my very best tomorrow night, Paolucci! I promise!'
'I'm sure you will. Anyway, you had better retire for the evening.'
'You're not going to stay awake too long, are you? You need to be in your prime tomorrow too.' She prodded his arm.
'I will retire presently.'
'Would you like me to bring you a nightcap or anything?'
'Not tonight.' He kissed her cheek. 'Buona notte, piccola.'
'Buona notte, Paolucci.'
Pirouette made her way back to her room and sat on the bed, seeing Shadow was already asleep. She opened her book at the page marked with a red ribbon, although she held the volume before her without following the words. After rehearsals earlier, she'd been approached by that new ballerina, Sylvia. She was petite and pretty, in an anaemic, consumptive sort of way, and Pirouette judged her to be about sixteen. She had silvery fair hair and China blue eyes. Sylvia was rather quiet around the other ballerinas, so Pirouette had been surprised when she appeared at her dressing room door.
'Pirouette? Might I talk to you a moment?'
'Oh course, Sylvia!' Pirouette had smiled invitingly. 'Is something the matter?'
'Well..' The girl wrung her hands. 'Jossette says you're nice and easy to talk to. A lot of the other ballerinas are loud and well, foreign, if you know what I mean.'
'I think I do, Sylvia. But the French and Italian girls are perfectly nice, even if their manners might be slightly different.'
'I can't understand them half the time and they can be rather…' Sylvia waved her hands emphatically. 'catty.'
'Only one of two, and the same goes for the English girls in the troupe. There was this one girl, Lynette – Oh, never mind. That's not important. Was there something you wanted to ask me?'
'Do you promise not to tell the others?'
'Of course. I'm good with secrets.' Pirouette winked.
'Well…there's a lad who's been leaving me flowers and writing to me. He wants to meet me backstage after the show tomorrow but….I'm worried be might be a bad lot. You can never really tell from letters, can you? So, I wondered if you'd…'
'Act as your chaperone?'
'Yes, that.'
'I'd be happy to, Sylvia. Just make sure Paolucci doesn't hear about it or he might box this young man's ears. He hates men coming near his dancers.'
The girl shook her head fiercely. 'He mustn't ever know! But you won't tell anyone else, will you?'
'I won't, I swear. Come here after the show tomorrow and we'll go meet your mystery lover.'
Relief washed over Sylvia's pale, pretty face. 'Thank you, Pirouette!'
Pirouette did feel somewhat guilty for going behind Paolucci's back, but part of her delighted in this little wickedness. And it was in the service of young love, after all. She hugged her pillow and did her best not to squeal, in case she woke Shadow. To think that she was facilitating a budding romance! Her head was still full of it as she closed her book and wound down.
'The language of flowers, Maestro, is as useful to a gentleman as a handkerchief,' began Master Josephus, twirling the stem of a red carnation between his long, jewelled fingers.
Maestro looked about the greenhouse.
'Miss Molly says that flowers can talk, but I didn't think anyone else could understand them besides her.' Even his superior hearing failed to detect a whisper of botanic conversation, despite being surrounded by bright blooms of every variety and colour.
'No, Maestro. I mean this.' His master held out a blue, gilded volume to him. Maestro took it and began leafing through it. 'You said you wanted to present Pirouette with a bouquet after the premiere tonight, didn't you?'
'Yes, but I didn't realise the type and colour of flowers in the bouquet had any special meaning, Master. I thought you would simply help me choose some that a young lady would like.'
Master Josephus patted him sympathetically on the shoulder and shook his head. 'So much to learn. I thought you intended to reveal your feelings to her.'
'Not at all, Master!' Maestro waved his hands frantically. 'I could never do that.'
'Whyever not?'
'I'm certain she doesn't return them. And…'
'And?'
'Well, I'm rather embarrassed to tell her.'
'It does take courage, I grant that. I am fortunate that I never had to make a formal confession to Kitty. We knew we were destined for each other from being six years old. But a carefully selected bouquet can be a subtle way to confess one's affection that does not go against propriety.'
'Well…'
'To put it another way, what sentiments would you have liked to convey by giving Pirouette flowers?'
'Well…my admiration of her dancing, of her grace and beauty. My gratitude that she is my friend and my sincere hope that she and her master will succeed.'
Master Josephus raised his silvery grey eyes skyward and ticked the words off on his fingers. 'Admiration, gratitude, sincerity, grace, feminine beauty and hope: heather, Canterbury bell, satin rose, China rose, calla lily, and hawthorn.'
'And friendship,' added Maestro hastily. 'This book says an acacia rose means friendship.'
'That it does, but I think honeysuckle should also be included – a subtle hint of love rather than a grand declaration that something like a red rose or carnation would convey.'
'Well, perhaps one or two can be placed amongst the other flowers.'
'A good scattering, I think – especially as hawthorn and heather will be hard to come by on short notice. Penelope?' Master Josephus snapped his fingers. The maid, who had been patiently standing nearby, proceeded to snip certain flowers and spread them in her shallow wicker basket – under her master's direction. 'Add some ivy for greenery too, Penelope. The bouquet will look rather starved otherwise. By the way, Maestro, I can't help recalling what was said at the gallery yesterday, about those runaway androids searching for some Promised Land…and about what Gregory said to you.'
'I don't mind that you have your tailor make me new clothes, Master. I know it pleases you.'
'But does it please you?'
'Well, I do like some of the suits you have designed for me, very much so.'
'You need to learn to be more honest, Maestro – No, Penelope, not that one. The one to the left of it. But what I really meant was…you don't find me wanting as a master, do you?'
'Of course not, Master Josephus! I'd never run away like those androids did, I swear!'
'Well, I am rather lacking as a guardian: I as good as signed you over to a man who ill-treated you, I allowed you to be stolen from my townhouse, and I lost you in Vienna.'
'Two of those incidents were as much my fault, Master. And you didn't realise what Mr Griffin was making you sign.'
'Don't mention that deceitful brute's name in my presence! But I also failed to realise what strain I was placing you under in those early days, having you constantly perform at balls and private concerts. You concealed the cracks in your casing and obliged my every request. Throughout it all you gave not one murmur of complaint – until you almost fell apart on my ballroom floor.'
'I make sure to wind down most nights now to reduce wear on my parts.'
'Unless I summon you to play for me when I have a headache, or when sleep alludes me.'
'I am always happy to oblige your requests, Master. I find no fault with you at all.'
Master Josephus smiled broadly. 'That is a relief to hear, Maestro.'
Maestro suddenly stiffened.
'Someone is approaching the greenhouse, Master. I can hear their running footsteps. It's a lady – she's panting heavily.'
'Do you know which lady?'
'I'm uncertain, although I think I have heard her voice before.'
Shortly afterwards, Lady Gadsby burst into view. She was running breathlessly towards them.
'Gaddie!' Master Josephus ran to meet her on the lawn. 'Recover your breath before speaking, Gaddie. Here, come sit down, my dear.' He led the gasping lady into the greenhouse and lowered her into a chair. Penelope's scissors paused in mid-air as she watched the drama unfold.
Lady Gadsby was red-faced and had a gloved hand pressed to her large bosom.
'Dot's gone! She's missing!'
'What?'
'Last night…found her room empty…the back door was unlocked.' Lady Gadsby coughed into a handkerchief. 'I am simply mortified. Dot can't have run away. She must have been stolen! Oh, to think such a dreadful thing would happen.'
'Calm yourself, my dear.' Master Josephus put a hand on her shoulder. 'Have you told anyone? The police?'
'Yes, I had the butler fetch a constable. But I don't trust the police to find her. Most of them hardly know how to tell the time! Oh, what am I to do?'
Master Josephus looked pensive for a moment, then his face brightened.
'Have an advertisement printed in the papers, offering a reward if someone finds her.'
'Yes! That is an excellent idea, Cephus! I will ask my husband to write it. I am rather stupid when it comes to putting my thoughts onto paper, but he is very clever. Gets right to the point of the matter.' Her eyes suddenly widened, as if some great shock had struck her. 'What shall I do about having no parlour maid?'
'Apply to an agency and explain you have a temporary situation available. I'm certain they can supply you with an excellent parlour maid until Dot is recovered.'
'Yes, I see that is the best course of action to take. You have eased my mind a great deal, Cephus. But what if Dot is not found?'
'You must have faith that she will be safely returned to you, Gaddie,' replied Master Josephus firmly, as he took her hand.
Lady Gadsby's bottom lip protruded. 'I hope so, or else I will have to pay a parlour maid's wages indefinitely.'
'Good evening, Maestro!'
Pirouette stood before him, gleaming and twinkling in her white and silver costume. The effect was no less dazzling on his second time seeing it. Maestro was dressed in plain eveningwear.
'Good evening, Pirouette. Are you excited for your performance?'
'I am! I'll give it everything I have – for you, your master and for Paolucci. Especially for Paolucci.'
Pirouette's dedication and affection towards her master was very moving, Maestro thought. Even if she didn't have an impulse regulator, she'd dance until her toe joints broke if Signor Paolucci asked her to, although he'd never do that.
'Is your master in one of the private boxes?' she continued.
'Yes, one on the left.'
The two of them dared to peek through the theatre curtain to see the audience taking their seats – spying Master Josephus in the box closest to the stage, along with two of his friends.
'Be careful you two or you'll give yourselves away.'
The pair of them turned around to see Signor Paolucci standing there, his shirt sleeves rolled up to the elbows and his thick arms crossed.
'There's a good turn out, Paolucci,' Pirouette smiled, ignoring her master's mild reproof. 'We're sure to have a full house!'
'In which case, we had better not disappoint them.' He grinned. 'Although my dancers' feet will move themselves with you at the helm of the orchestra, Maestro. I know how your music possesses the very soul.'
Maestro bowed. 'While I am the composer and conductor, Signor, it is the skill of the musicians that determines the quality of the music.'
'Who were hand picked by yourself, of course. I gather one of two are fresh off the vine.'
'There are two recent graduates from the Royal Academy in the string section, who were sponsored by the fund I had a part in establishing. I can vouch for their skill, Signor.'
'I have every faith in your judgement, Maestro.'
'Oh, I almost forgot! Have either of you heard rumours of androids disappearing in London?'
'No.' Signor Paolucci frowned. 'I have heard nothing of this.'
Maestro briefly recounted all he knew.
'This android was stolen from her mistress's house? The thief must have been most brazen.'
'Unless she did run away,' mused Pirouette. 'Perhaps her mistress was wicked.'
'Don't be so quick to romanticise, Pirouette. We can discuss the matter later, although I thank you for telling us, Maestro. Now, we must make haste and take our places. The curtain will soon rise.'
As her master strode away, Pirouette sighed.
'Paolucci told me last night that he's struggling to pay his dancers. That's why I have to make sure I dance my best tonight, so the show is a success. Otherwise Paolucci might pawn his mother's jewellery again.' She smiled brightly. 'But I'm sure everything will be fine.'
'I trust it will, Pirouette. I'd better be going, I can hear the orchestra tuning their instruments.'
'Of course. See you soon, Maestro!' Pirouette danced away, seeming full of spirits.
An expectant silence gradually descended over the theatre. The music began as the curtain rose, revealing Pirouette standing there on the dimly lit stage. Then came the sound of running feet as twelve of the other dancers entered the stage under the cover of darkness.
A single beam of blue light from above fell on Pirouette. It was only when the light was on the costume that its true genius shone: the way the stones and shimmering fabric caught the light – tinting the dress an ephemeral blue. It made Pirouette appear quite otherworldly.
Maestro saw all of this in his mind's eye, as he focused on his task down in the pit. He felt as if many thin, iridescent threads, like spider silk, ran between him and every single component of the orchestra. He could feel the pull of them – the resonating tension, whenever he raised his arm or moved his hand in a particular gesture. Maestro was so engulfed in the stream of music that he (almost) forgot about Pirouette twirling above him. He caught her floating across the stage in the periphery of his vision, but tried his best not to look at her directly. The moment he did, all those delicate threads would snap. That would be an unforgivable thing to happen on the night of the premiere, after everyone had worked so hard to arrive at this moment. He couldn't let his own desires get in the way of the performance, no musician would ever dream of doing so.
The key changed. The finale was about to commence. Maestro had half-dreaded this part: the wedding feast of the Moon Prince and Lunetta. The part he'd poured all of his feelings regarding Pirouette into. This was his musical bouquet for her, each note from each section of the orchestra a carefully selected bloom. Pirouette had danced to it before, and said it was her favourite part of the ballet, but she seemed blissfully unaware of its intended meaning. Maestro was relieved, as it had been more of an expression than a declaration of feeling. Even so, he tried to stir as much energy and emotion into the music as he could. His chest cylinder was struggling to keep pace, or possibly its function was being impeded. Master Douglas had told him that strong feeling could disrupt its movement. It felt heavier somehow, like the centre of gravity, and anchored him to the spot. He must focus on what he was doing and not place unnecessary strain on his parts.
When the music finally ceased, Maestro was momentarily at a loss. It was the rapturous applause that brought him back to his senses. Pirouette and the rest of the troupe received a standing ovation. Pirouette curtsied gracefully but modestly, before the curtain fell. As the audience members chatted and the orchestra began to disassemble, Maestro glanced up at the boxes. He saw Master Josephus pointing backstage. Maestro nodded comprehension. He exchanged a few words with one or two of the musicians, being sure to mention how well they'd played, before he hurried backstage.
'Pirouette?'
Sylvia crept into the dressing room.
'Ah! There you are!' Pirouette beamed from behind a screen. 'Pray wait a moment, I must finishing changing. Could you pass me my petticoat, please? Thank you!'
Sylvia didn't conceal her impatience terribly well as she handed her the garment, yet her eyes momentarily rested on Pirouette with unabashed curiosity. She must be wondering how like a human girl she was beneath her undergarments. Pirouette decided not to enlighten her.
'I think the show went splendidly, don't you, Sylvia?'
'Yes.' The girl's head was turned towards the door.
'The audience certainly seemed to think so! I can't wait to see the reviews in the papers tomorrow. Hopefully they only say good things, although I can't think why they wouldn't. Paolucci does grumble so when critics pick fault with a ballet – "Sciocchi! Non lo capiscono affatto!", and he'll strike the paper with the back of his hand like he's swatting a fly.' Pirouette giggled. She emerged from behind the screen wearing a dark blue dress, which she'd decided was appropriate attire for a chaperone. She must fade into the background and let Sylvia be the shining star. Sylvia hadn't changed out of her costume.
'Won't you be cold like that, Sylvia?' enquired Pirouette.
'I'll be fine. Let's go.'
'Very well! Oh, I'd better wind myself first – a premiere always makes me use up a lot of energy.' She reached for the silver key, which hung from a silver chain (a present from Paolucci) around her neck. She located the keyhole in her back and wound herself as easily as lacing a corset. 'There! Let's go meet your beau!'
Pirouette let Sylvia lead the way towards the theatre's back entrance. The girl walked purposefully, although Pirouette suspected she was putting on a front. How her heart must be fluttering! Her hands trembling! Sylvia held them before her so Pirouette couldn't see them.
When the two of them came to the open door, Pirouette's excitement soared on beholding a tall, male figure standing in profile on the other side, silhouetted by the streetlights.
'I'm here, as promised,' said Sylvia, her voice rather flat, as they stepped into the open street.
When the young man turned his head towards them, Pirouette tensed. It wasn't the scar on the side of his face that alarmed her but his eyes, which were as dark and hard as coals.
Pirouette found herself being grabbed from behind by a stocky older man. She thrashed and kicked with her legs, but the young man was quick to bind her ankles with rope. Pirouette caught sight of Sylvia looking on with a look of mild satisfaction.
'I did what your employer asked. Where's my broker's fee?' the girl asked dryly.
'Here.' The young man flung a purse at Sylvia.
She tipped the coins onto her palm with a satisfied nod. 'It's more than that miserly Italian pays me to dance.'
'Sylvia!' cried Pirouette. 'You liar! What are you doing?'
The girl ignored her.
Pirouette thrashed wildly. 'Paolucci will find out about this. Let go of me! Paolucci! Paolucci!'
A gag was stuffed into her mouth.
Maestro retrieved the bouquet from its hiding place behind a stack of crates. The yellow, purple, pink and white flowers looked perfect together, almost like an ensemble. The pink China roses and satin flowers were the main players. The more delicate canterbury bells and honeysuckle were background players, and the proud purple gladioli made a sparing enough appearance to not overshadow the rest of the cast. But the leading lady was the graceful white callas lily in the bouquet's centre. The glossy ivy acted as scenery and the whole was tied together by a pale pink ribbon. Hopefully Pirouette would like it. The abundance of honeysuckle troubled him, although she might interpret 'sweetness and affection' in a plutonic sense.
Maestro spied a small spot of pink amongst the pale yellow honeysuckle: a moss rose bud. If he remembered correctly, a moss ross symbolised superior merit. A moss rose bud, however, was a confession of love. Had Master Josephus slipped it into the bouquet on purpose? Or had Penelope introduced it into the floral ensemble by accident? Maestro looked about him. Should he remove the bud? Perhaps he'd misremembered what the book said about its meaning. If only he had it here now. Master Josephus would most likely come find him soon, he'd be able to tell him then. And yet, Maestro felt compelled to continue his course. He found himself walking in the direction of Pirouette's dressing room. If she did see the bud, and was offended by it, then he could say he thought that a moss rose meant superior merit whether it was fully in bloom or not. And if she wasn't…
Maestro shook his head fiercely, before he cautiously knocked on Pirouette's door.
'Pirouette? It's me, Maestro.'
No response. He knew there was no one in the room, even without listening for sounds of movement. Maestro pushed the door open. Pirouette's silverly white costume was carefully draped over a chair. He placed the bouquet on the dressing table and prepared to retreat. At least this way he wouldn't have to observe her reaction.
He suddenly heard Pirouette's voice not too far away.
'Let go of me!' she was screaming. 'Paolucci! Paolucci!'
'How do you wind her down?' asked a deep male voice.
'Never mind that, you might break her trying. Just gag her before someone comes looking,' answered a tenor voice.
Maestro was already running in the direction of the men's voices. He exited the back of the theatre just as a carriage was pulling away. One of Signor Paolucci's ballerinas was standing nearby.
'Where are they taking her?' he asked urgently.
The girl started.
'I don't know. They just, uh, grabbed her. Threatened to kill me if I tried to stop 'em.'
Maestro saw the swollen purse in her hand.
Instead of interrogating the girl further, knowing she was unlikely to tell him anything truthful, he ran towards a nearby cab-stand and engaged the hansom loitering there.
'Follow that carriage! I'll pay whatever the fee is.'
'Right you are, sir.' The driver tugged his horses' reins and the carriage jolted into motion.
Pirouette remained still inside the dark carriage. She lay on her right side, with her wrists and ankles bound – the gag robbing her of speech. Shock and indignation at Sylvia's treachery had been succeeded by aching worry. Where were they taking her? What would Paolucci think when he discovered her gone? Would Sylvia tell him she'd run away or some other preposterous lie? How she'd love to stick a hatpin in that girl – if she were allowed to harm a human, that is.
The carriage came to a stop. The two thugs blindfolded her, before one hauled her over his shoulder and carried her into a building – she heard the door squeak as it opened. Pirouette offered no resistance, knowing it was futile and she'd only be expending her energy. She'd keep running for a good few hours yet, but who knew what lay in store for her. She was certain her key was still around her neck, at least.
Pirouette heard more doors being opened and the heavy, marching footsteps of her two captors. It sounded like they were walking along carpet. They suddenly came to a stop, and one of them knocked on a door.
'We've got the ballerina, sir.'
'Ah! Marvellous! Bring her in.'
The door clicked open and Pirouette was deposited onto her feet. The rope around her legs was cut, followed by the gag and blindfold's removal.
She was greeted by a sumptuous drawing room, with fine rugs across the floor and lots of little tables laden with bric-a-brac. But she only vaguely registered these things, as something else arrested her attention and drew a gasp from her lips: a row of androids in glass cases, perhaps a dozen in total. There was an empty case at the end of the row.
'Welcome, my dear.'
A tall, dark gentleman with a little moustache appeared from behind the cases and bowed smartly. 'It is an honour to meet "The Bronze Ballerina" at last. I am delighted to welcome you – ' He spread his arms. ' – to my collection.'
'Who are you?' Pirouette demanded. 'Why have you had me brought here? If you mean to hold me for ransom, then you can forget that idea this instant. My master doesn't have any money, so there's no point keeping me here.'
The gentleman grinned. 'My name is Mr Pierrepont, and I'm not a kidnapper or some petty thief. Rather… a collector. I collect the finest objects in all classes of art, although it is only recently that I have discovered my true passion. Your kind are the finest art objects I have ever encountered. Exquisitely crafted from the finest materials, perfect in form and function – living, talking art! And the finest specimens of your class are the ones that are sentiment, such as yourself.' He turned Pirouette's head and looked at her quizzically. 'It's unusual for a humble dance master to possess a sentient android. That privilege is normally reserved for those of wealth and status.'
'Signor Paolucci appealed to my makers after his lead dancer eloped with a grocer. They recognised his plight and built me to replace her. Only later did they make me sentient, as my master desired it.'
'How curious. That makes you an even rarer addition to my collection.'
'I won't become part of your beastly collection! My master will wonder what has happened to me and report my absence to the police.'
'He will assume you ran away in search of better prospects. Surely it is preferable to be preserved and revered as one of my prized acquisitions than to serve a master? You must obey any command he gives you without question. Are you content to be the tool of some lowly dance master?'
'If you think I am the sort of ballerina who does not care for her dance master, then you are mistaken.' Pirouette placed her bound hands on her breast. 'My master might not be rich, but I'm as proud to belong to him as if he were a lord. And I would never betray him!'
Mr Pierrepont walked along the row of cases until he stopped before a maid, whose label read "Dot".
'This one was loyal too. I had one of my men call at her mistress's house, saying he was to return her to her original owner. She gathered her things and sprang into the carriage without hesitation. I didn't even have to go to the trouble of hiring a locksmith and leaving a note about the "Promised Land". But I have given these androids a life free from servitude, where they can be amongst their own kind. They will be maintained and admired for years to come.'
'You are a madman,' Pirouette informed him. 'You're holding them prisoner.'
'I'm offering them a chance to be part of something greater.'
'For your own selfish reasons!'
'You are sprightly, aren't you? Come here.'
Pirouette found her legs moving stiffly forward, no matter how much she tried to stop herself.
'Good girl. Now get inside your case.'
Again she obeyed. She'd forgotten what it was like to be ordered to do something against her will, since Paolucci's orders – when he did give them – often coincided with her own desires. But now she found her limbs frozen, as the glass case was shut by this horrid, smiling man. What on earth was she to do?
The carriage Maestro was tailing had stopped outside a townhouse. He saw two men wrestling Pirouette out of the back of it.
'Please wait here, Mr Higgins.' Maestro told the cab driver. 'I'll be sure to compensate you for your trouble later.'
'I don't mind, sir. Now, you'd better go save your lady.' Mr Higgins seemed rather entertained by the thrill of the chase.
Maestro swiftly alighted. He shadowed the men to the tradesman's entrance and slipped inside a dimly-lit hallway. Veiled by shadow, and moving as noiselessly as he could, he followed their progression up a staircase and through a series of cluttered rooms with ornate, gilded plasterwork, fine paintings and solid, quality furniture. He watched the men stop before one door, take Pirouette inside, and then march in the direction they'd come. Maestro concealed himself behind a painted screen until their footfall had died away. Then he crept up to the door. That voice…the man who was talking to Pirouette was someone whose voice Maestro had heard before. Surely not, perhaps it was the door's muffling that had caused him to be mistaken. But when he inched the door open, his eyes widened on seeing his ears had not tricked him. Mr Pierrepont! But how? He was watching Pirouette enter a glass case, closing the door behind her. Maestro dared to open the door slightly wider, and saw more cases containing androids, like something from a museum.
'You will be the jewel of my collection,' Mr Pierrepont was saying to Pirouette. 'I will still allow you to dance – my close friends and I shall be a most appreciative audience.'
Pirouette repeatedly banged her bound wrists against the glass, causing it to tremble.
'What are you doing? You'll scratch the glass!' barked her captor.
'Good!' She struck harder. 'Perhaps I'll even smash my hands, then you won't want me in your collection anymore. Only my makers can repair me.'
'Stop that this instant!'
Pirouette obeyed, although she was glowering at the art collector. Maestro couldn't help but admire her defiance.
'This unseemly behaviour is pointless,' said Mr Pierrepont. 'You belong to me now, so you might as well get used to the idea.'
Maestro entered the room.
'She belongs to Signor Paloucci, Mr Pierrepont. Let her go.'
Mr Pierrepont's eyebrows shot up at the sight of him.
Pirouette's eyes lit up, although her face then swiftly fell.
'Maestro! Don't say he caught you too?'
'No, Pirouette. I saw you being taken and followed your captors here. Only, I did not imagine their employer was my master's acquaintance, Mr Pierrepont.' He stared at the gentleman in question. 'Please explain yourself, sir.'
'Need I really?' Mr Pierrepont had recovered his composure and smiled wickedly. 'The collector's instinct is undeniable: we will stop at nothing to acquire a complete set. That is our sole goal in life, our greatest pleasure – the sublime satisfaction that comes with the hunt and the capture. Anything justifies that end.'
'While I disagree with your reasoning, Mr Pierrepont, I am willing to make you a deal. I offer myself in exchange for Pirouette. Release her and you can add me to your collection instead.'
'What position are you in to be negotiating?'
Maestro faced him with dignity in his posture. 'I am The Mechanical Maestro. I was the first sentient android to ever be created. I was commissioned by Lord Leyton, the Earl of Banbury, for £150, although my true value is astronomically higher than that. I am renowned as a composer and musician throughout England and beyond. Therefore, my value is higher than hers.' Maestro observed Mr Pierrepont's face. He knew his words had touched Mr Pierrepont (although they'd been somewhat insulting towards Pirouette), but more pressure needed to be applied. 'Is it not true that the first, the original, of a particular item has an additional value attached to it?'
'It is true that I have sought to acquire you most of all and make you the jewel of my collection, although Cephus keeps you constantly by his side. But why can I simply not have you and the ballerina?'
'Because if you do not release her, I shall destroy myself.' Maestro glanced at Pirouette and begged her with his eyes to play along. She nodded, the movement almost imperceptible to the human eye. 'As a safety feature, each android has a "self-destruction" mechanism, should we fall into the wrong hands. This takes the form of a certain word or phrase, unlikely to occur in everyday speech, which, when uttered by the android, unleashes a vial of corrosive acid in our brain that devours metal.'
'You're lying, I've seen no proof that such a mechanism exists,' countered Mr Pierrepont.
'It is only present in models capable of speech. A different mechanism is in place for those who are mute: they automatically destroy or throw away their key if under threat.'
'It's supposed to be our little secret.' Pirouette was grinning now. 'After all, what would be the point in advertising the fact, Mr Pierrepont?'
'If you do not release Pirouette in ten seconds, I shall utter the word and initiate my self-destruction sequence,' declared Maestro.
'You are bluffing!' Mr Pierrepont frowned. 'This is a trick!'
'Maestro, don't!' cried Pirouette, her desperation sounding genuine.
'Ten, nine, eight, seven, six…' Maestro thought the man was cracking. 'Five, four…'
'Stop!' cried Mr Pierrepont, his voice echoing around the room. 'Very well, I shall release your friend in exchange for you.'
Maestro bowed. 'I will offer no resistance.'
Pirouette was staring at him beseechingly, as Mr Pierrepont opened her case.
What now? You're not planning on giving yourself to this maniac, are you? Her eyes said.
Maestro twitched his foot.
Pirouette's eyes brightened. As soon as Mr Pierrepont unfastened the rope around her wrists, she kicked him sharply in the chest. He fell onto his back, wheezing and gasping.
'You're not supposed to be able to do that,' he said hoarsely. 'You can't harm a human, your impulse regulator prevents it.'
Pirouette tutted like he was a child.
'You've not remembered the rules correctly. We can harm a human under certain circumstances.' She ticked them off on her fingers. 'If our master is under threat of physical harm, if we ourselves are in danger, or if someone is placed under threat by another.'
'But none of those rules apply.'
'You posed a threat to Maestro, who in my eyes very much counts as someone. I don't take too kindly to people trapping my friends in glass cases.'
Whilst Pirouette was talking, Maestro pinned Mr Pierrepont's arms behind his back and bound his wrists with the rope.
'Please can you watch this gentleman, Pirouette, while I try to find a constable?'
'What about the others? Shouldn't we free them?'
'It might be better if the police see what Mr Pierrrepont has done to them, so they'll believe our story. Don't worry, we can free them afterwards and help them return to their masters.'
'The police won't believe your tale,' said their captive. 'I am a respectable gentleman with friends in high places. The police will believe my word over yours.'
Maestro looked him squarely in the eye. 'Even if the police don't believe your guilt, I'm certain my master will.'
Mr Pierrepont's face sharply fell.
'Don't tell Cephus! You know the sway he holds over public opinion! It will ruin me!'
'Well, Mr Pierrepont,' Pirouette put her hands on her hips and leant over him. 'You should have considered that before you started stealing other people's androids.'
'What an evening!' Higgins grinned, as he whipped his horses in an effort to increase their already rapid pace. 'So is that collector fellow under arrest then?'
'That remains to be seen,' answered Maestro, who was sitting beside him in the driver's seat. Pirouette was seated inside the cab. 'There are two constables at his house, and their sergeant has been sent for. They allowed us to return to our masters once they had questioned us.'
'This will be in all the papers!' cried Higgins gleefully. 'I can tell my story to journalists, tell 'em how I conveyed the hero to the scene of the crime to rescue his lady. Here we are, sir. Best not keep your masters waiting.'
'Thank you, Mr Higgins. Here is your fee, as promised.'
'Thank you very much, sir!'
Maestro handed Pirouette out of the cab, and the two of them sprinted into the theatre as Higgins rode on.
'I hope Paolucci isn't too worried, nor punishes me too severely,' said Pirouette.
'I'm sure he will simply be relieved that you are returned unharmed,' replied Maestro, as he detected two voices from the wings ahead of them.
'I simply can't understand where they could be!' came his master's high tenor.
'I'm certain there'd have been a note if Pirouette had ran away.' This was Signor Paolucci's rich bass. 'And I'm sure she'd have taken her cat with her. I found him attacking her pillow – ungrateful little beast! After all his mistress does for him, and he cares nothing for her absence.'
'Do they think us terrible masters and wish to seek the Promised Land, could that be it? Somehow I cannot believe it. I have tried to give Maestro everything he could ever want, and tried not to ask too much of him, but maybe it wasn't enough.'
'I try to do the same for Pirouette, even if she can be saucy sometimes, and I scold her for it. It is peculiar, isn't it, your lordship? How they are children in our eyes, although we're aware of their extraordinary gifts.'
'It is as you say, Signor. Maestro is at once a child and very mature – what a contradiction adolescence is. But he is too good to survive on his own in the world. People will manipulate him. Oh, the mere thought fills me with sheer terror!'
Maestro and Pirouette crept to the edge of the latter's dressing room. Master Josephus was pacing up and down, while Signor Paolucci was sitting on a chair, looking dejected and anxious. 'Pirouette is not as worldly as she likes to think she is,' he said gloomily. 'But we must take comfort in the fact that they are most likely together, your lordship.'
Master Josephus stopped abruptly.
'Do you think…they might have run away together? That they formed a romantic attachment?'
'It is possible, not that I am not accusing your Maestro of seducing my Pirouette, your lordship. Those novels the other girls pass onto her have affected her mind recently. I try to confiscate that trash before she can read it, but she is clever. She hides the books and covers her ears when I try to ask her about them. I found one in the cat's basket!'
'Fear not, Signor. Most girls Pirouette's age have a romantic fever brought on by one too many novels, but it passes. My eldest niece is in the grip of the same malady. And no, Maestro wouldn't seduce her, he is a gentleman. Although he was led astray by his heart once before…' Master Josephus swallowed hard.
Signor Paolucci sighed heavily as he got to his feet. 'I just wish I knew where Pirouette was. Even if she does go to this "Promised Land" and I have to lose her, I just want her safe. I don't care if she thinks I am the devil himself, as long as I know she's safe and well.'
'You don't ever have to lose me, Paolucci!' Pirouette cried, as the two androids revealed themselves. 'And I don't think that about you at all!'
Both their masters sharply lifted their heads.
'Maestro!'
'Pirouette!'
Master Josephus hurried towards Maestro and put his arms around him.
'Oh, I was so worried! Wherever have the two of you been? Signor Paolucci and I were at our wits' end! Your coat is covered with dust and dirt, Maestro. What have you been doing?' He took out his handkerchief and attempted to brush the grey film off Maestro's coat.
'I'm sorry, Master. I promise I'll explain all to you. It was a matter of the utmost importance that compelled me to leave you.'
Meanwhile, Pirouette had launched herself at Signor Paolucci, who spun her around in his arms.
'Grazie a Dio! You naughty child! You drove me half-mad with worry. What trouble you give me. One of these days I will sell you for scrap. They'll melt you down for your weight in bronze – stop laughing, Pirouette. It is not funny.'
'Oh, but it is, Paolucci! It's the funniest thing in the world!' She lightly kissed him on the cheek. Her master melted at once, and responded in kind.
'Now, the pair of you owe your masters an explanation for your absence.'
'Well, you see, Paolucci, there was this strange man…'
The androids told the story between them while their masters listened in silence.
'Mr Pierrepont an android collector? A dirty thief, you mean!' said Master Josephus, once their story was concluded. 'I will see to it that his actions are known to everyone of our mutual acquaintance.'
'And to think one of my ballerinas acted as an accomplice!' added Signor Paolucci. 'I will dismiss Sylvia at once.'
'She deserves it, Paolucci, for calling you a miser – Oh, what beautiful flowers!' Pirouette pranced across to her dressing table and picked up the bouquet. 'Where did these come from? Are they from you, Paolucci?'
'No, I was yet to give you a small bouquet of white roses.'
Master Josephus was nudging Maestro's elbow and glancing meaningfully at Pirouette. Maestro reluctantly stepped forward. 'They are from me, Pirouette.'
She blinked her large, dark eyes.
'Oh, that is ever so sweet of you, Maestro!' She was smiling brightly. 'How thoughtful! They're absolutely wonderful! I will try and press some of them, so they'll keep forever.' She elegantly bent her head and kissed his cheek. 'Thank you, Maestro.'
'You're welcome, Pirouette,' he replied mechanically, his head in a whirl. Had she seen the bud and decided not to mention it? Or had she simply not noticed it? Either way, she was admiring the flowers and seemed genuinely pleased with them.
Shortly afterwards, Maestro and his master bid the pair goodnight and were on their way home in Master Josephus's carriage.
'Master, did you insert a moss rose bud into the bouquet?' asked Maestro.
'I have no idea what you're talking about, Maestro.' Master Josephus had that familiar twinkle in his eye. 'But if one did find its way into the bouquet one way or another, what does it matter?'
'It means a confession of love, Master!'
'Oh, tsk.' He waved a dismissive hand. 'Sometimes it is best to be straightforward. Anyhow, it seems Pirouette was too overwhelmed by the gesture to notice.'
'Perhaps she is not familiar with the language of flowers.'
'Unlikely, for a girl such as she. Her master is certainly familiar with it – I noted his countenance as he was analysing your bouquet.'
'I hope he does not think me ungentlemanlike.'
'If Pirouette's testimony is anything to go by, I think he would have said something to you were that the case. Oh! I must see to it that Gaddie gives you and Pirouette what you are owed for helping return Dot to her.'
'Mr Pierrepont compelled Dot to come to him by promising to reunite her with her former mistress. She must miss her.'
'Hm. Perhaps we should have a word with Gaddie and see what can be done.'
'Please, Master. Lady Gadsby can keep my share of the reward if that helps at all – or give it to Pirouette.'
Master Josephus smiled at him.
'Your words just now would convince anyone that you're a gentleman, my dear friend.'